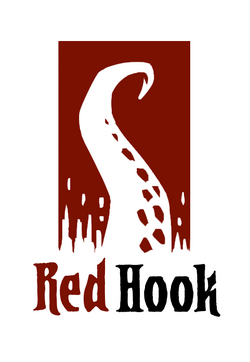 Red Hook Studios is an independent game development studio founded in 2013 by veteran creators Chris Bourassa and Tyler Sigman. The company was established based upon a shared love of making unforgettable and original games that are beautiful to look at and mechanically solid to play. They leverage their many years of collective experience and complementary skills, while also engaging a network of talented specialists. Darkest Dungeon, a hard-core tactical RPG about the stresses of adventuring, is the company's first project.
Red Hook Studios was founded in 2013 and we are building the first chapter of our history with the creation of Darkest Dungeon. Please be a part of it! Individually, the founders have a long track record of entertainment creation and entrepreneurship before the company's establishment. Chris is best known as a top-tier Art Director and concept artist, with key involvement in the acclaimed animated TV series reboot "Max Steele", Eidos' "Monster Lab", and Disney's ill-fated (but beautiful) "Pirates of the Caribbean: The Doomed Armada." Tyler has designed over 15 published videogames and boardgames, including the award-winning games "HOARD", "Age of Empires: The Age of Kings DS", and "Crows" and was a managing partner and the Design Director for Big Sandwich Games.
Ad blocker interference detected!
Wikia is a free-to-use site that makes money from advertising. We have a modified experience for viewers using ad blockers

Wikia is not accessible if you've made further modifications. Remove the custom ad blocker rule(s) and the page will load as expected.